New book out by the folks at Precita Eyes called "Street Art San Francisco Mission Muralismo".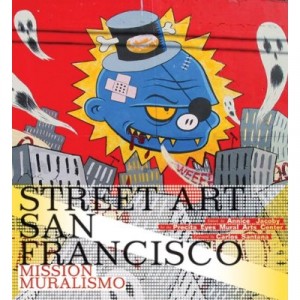 It's edited by Anice Jacoby with a nice forward by the man himself, Carlos Santana.
My mural is among the many great works of art that don the walls of San Francisco's
Mission District and in this book, I am mentioned on page 35.
I think it's a great book that documents community/public art as well as giving
a really informative historical perspective. What makes it stand out from the many
other books in this genre is the views from the local artists themselves, i know community
mural artists who have been working for years for the love of it only and never get a mention
in books or articles. BIG UP to the folks at Precita Eyes and lets all keep painting.