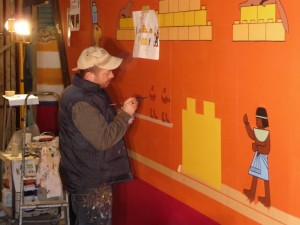 At the moment i am painting scenery for the original Legoland theme park in Denmark
thanks to my top scenic art man Lionel.
In 2010 Legoland is opening a new ride called "The Temple" where you ride
through this Egyptian style temple shooting stuff with lasers.
So we are painting all the scenery Egyptian style murals and
props with a Lego twist. A fun job.